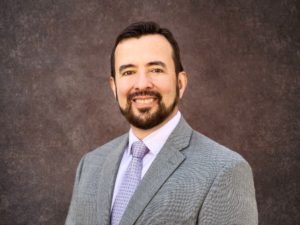 I am pleased to announce that Olac Pallan joined EagleStone Tax & Wealth Advisors as Director of Portfolio Management in our Wealth Management division on March 1, 2023.
Mr. Pallan will serve as the team leader and client relationship manager in all aspects of Eaglestone's Wealth Management practice. Olac will be responsible for oversight of client portfolios to ensure alignment with our asset management philosophy. He will advise clients in determining strategies to meet financial objectives, and communicate with clients regarding portfolio performance, overall market commentary and customized recommendations for each client's goals.
As Director of Portfolio Management, Olac will be an integral member of EagleStone's Investment Committee. Going forward, I will continue my dedicated involvement as a member of the investment committee and provide guidance on a daily basis in the management of EagleStone's Wealth Management practice.
Mr. Pallan joins us with more than 18 years of experience in the financial services industry, most recently working with Deutsche Bank, New York, NY, where he served as Lead Portfolio Manager for Latin American offshore clients. Olac is an experienced, client-focused portfolio manager, and has broad and deep expertise in fixed income and equities, industry analysis, alternative investment options, debt capital markets, and deal negotiations. His career includes roles with several notable institutions including JP Morgan, Royal Bank of Canada, Martin Capital Group, Merrill Lynch, Citibank, and Credit Suisse.
Mr. Pallan earned a Master of Arts in Applied Economics from New York University, and Bachelor of Arts in Economics from Instituto Tecnológico Autonómo de México.
Please welcome Olac as he joins EagleStone as a key member of our Wealth Management team.